States with new poll data added since the last update: Florida, North Carolina, Nevada, Maine (at large and both congressional districts), New York, North Dakota.
There was a notable change in Maine at large.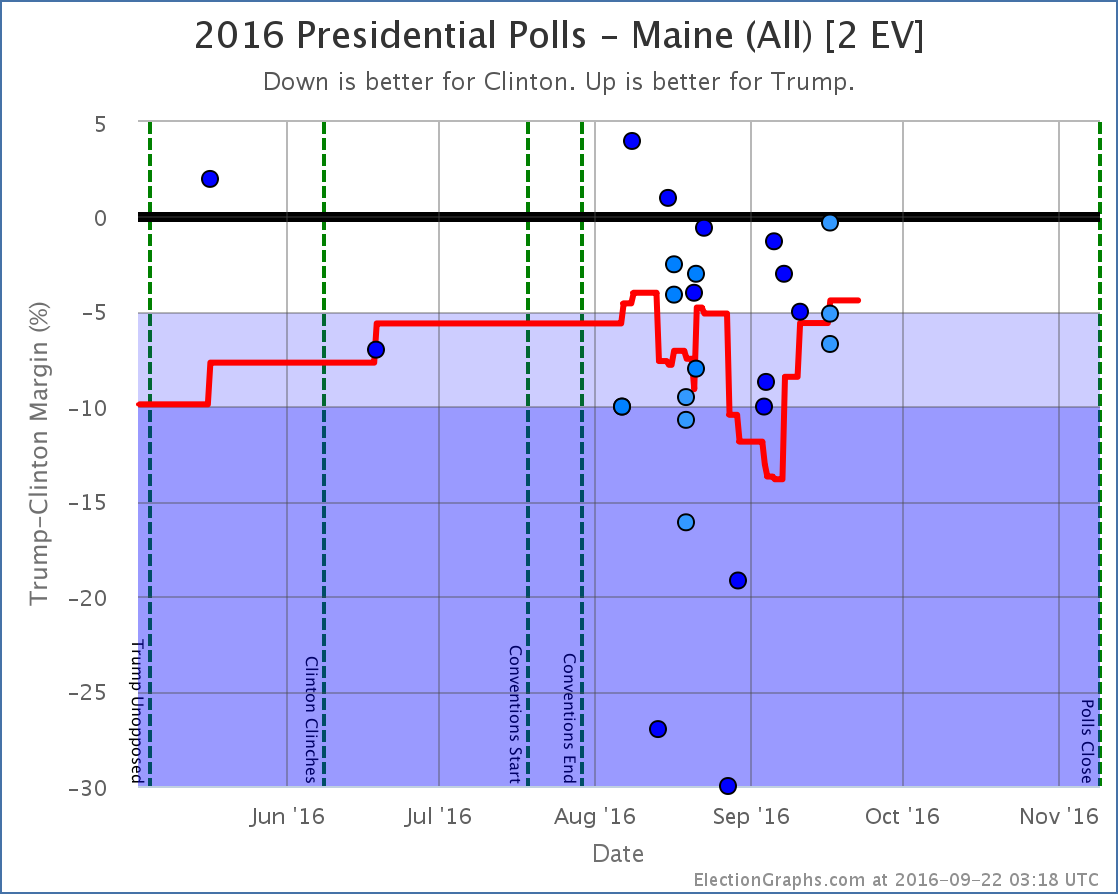 With the latest polls, Clinton's margin in Maine once again drops below 5%, thus we once again call it "Weak Clinton" and include the 2 electoral votes from Maine at large in Trump's "best case". Maine's 1st congressional district is "Strong Clinton", while the 2nd is Weak Trump.
Put that all together and it means that Maine could end up anywhere from Clinton getting all 4 electoral votes to Trump getting 3 and Clinton getting 1. But the current expected result is 3 Clinton 1 Trump.
With the 2 at large electoral votes once again in play, the national trend looks like this: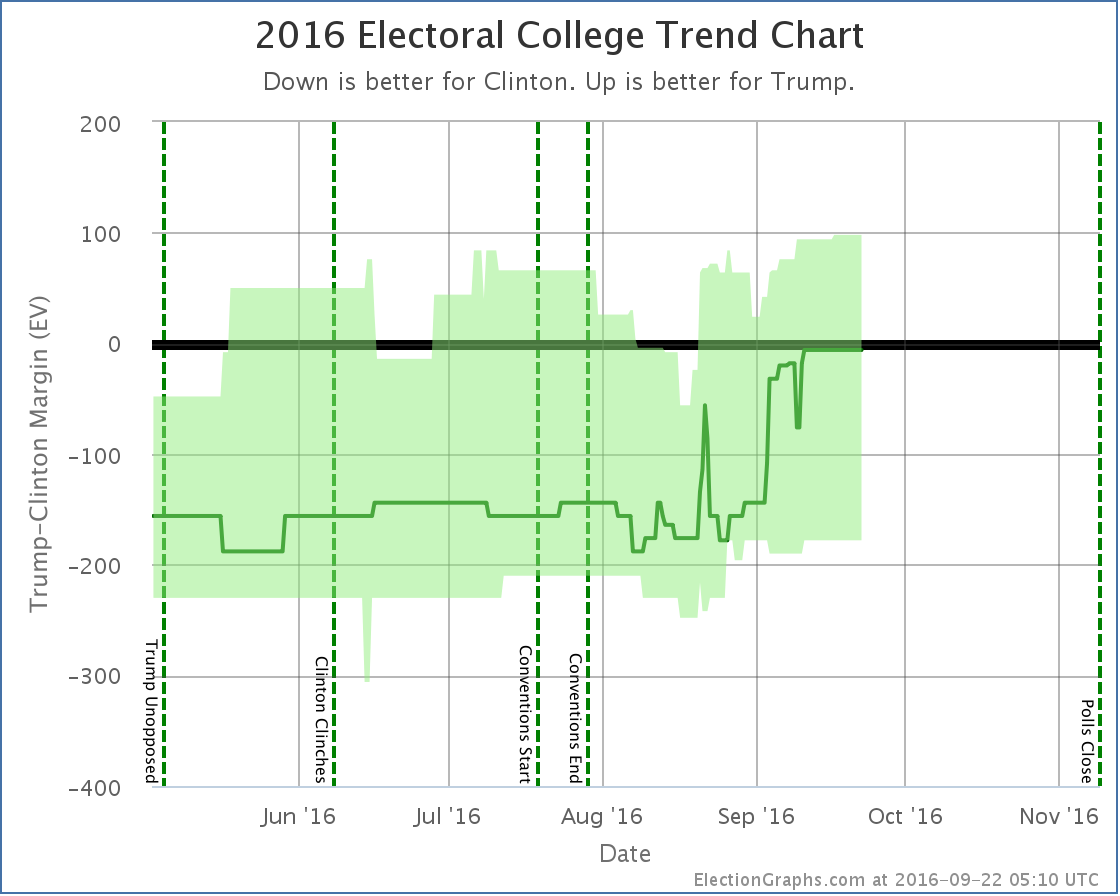 Trump's best case… where he wins everywhere he leads, plus everywhere he is behind by less than 5%… is now to win by 98 electoral votes. This is the best best case Trump has had since the beginning of March.
And of course since the last update Trump has been better off in the expected case than he ever has been before.
All in all, the Trump surge that started in late August has not peaked yet. Given the past trends in the race, the expectation is that we will see some reversion to the mean soon, with Trump weakening again and Clinton strengthening. There are some individual state polls that seem to show some tentative movement in that direction, but nothing definitive that actually flips states yet.
47.8 days until polls start to close on election night. News is coming at us fast at this point, there are multiple polls every day, and we're only days away from the first debate.
For more information…
This post is an update based on the data on ElectionGraphs.com. Election Graphs tracks both a poll based estimate of the Electoral College and a numbers based look at the Delegate Races. All of the charts and graphs seen in this post are from that site. Additional graphs, charts and raw data can be found there. Follow @ElectionGraphs on Twitter or like Election Graphs on Facebook to see announcements of updates or to join the conversation. For those interested in individual general election poll updates, follow @ElecCollPolls on Twitter for all the polls as they are added. If you find the information in these posts interesting or useful, please consider visiting the tip jar.