On this week's Curmudgeon's Corner, Sam and Ivan do a Republican National Convention mega show, talking about each night of the convention in detail. But a lot of other things happened this week, so before even starting on the convention they cover Nice and Munich and Syria and Baton Rouge and Miami and Turkey and Roger Ailes and the VP announcements and more. It was a very very busy news week. To top it off, Sam also interviews an actual attendee at the convention. It is a big show. Over three and a half hours this time. Our longest ever. Enjoy!
Click below to listen or subscribe… then let us know your own thoughts!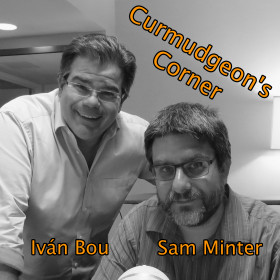 Recorded 2016-07-23
Length this week – 3:40:00

1-Click Subscribe in iTunes


View Podcast in iTunes


View Raw Podcast Feed


Download MP3 File


Follow the podcast on Facebook
Show Details:
(0:00:10-0:06:55) Introduction

Big News Week
Election Graphs vs Curmudgeon's Corner

(0:07:58-0:32:56) Everything Else Part 1

Nice Attack
Munich Attack
Alex Interlude
US Drone Strike in Syria
Baton Rogue Police Killing
North Miami Shooting

(0:33:09-0:52:39) Everything Else Part 2

Ivan's Staplers
Attempted Coup in Turkey
Roger Ailes

(0:53:24-1:22:06) Everything Else Part 3

Mike Pence VP Rollout
Republican Rules Committee
Trump and Russia
Leaked DNC docs
Tim Kaine VP Announcement

(1:22:44-1:41:22) Republican National Convention Day 1

Expectations
Rules Vote
Minor Speakers
Melania Speech

(1:42:25-1:57:07) Republican National Convention Day 2

Official Roll Call Vote
Giuliani Speech
Christie Mock Trial
Duck Song
Don Jr Speech

(1:57:55-2:21:15) Republican National Convention Day 3

Cruz Speech
Pence Speech
Trump NYT Interview

(2:21:54-2:56:01) Republican National Convention Day 4

Ivanka Speech
Trump Speech
Trump vs Clinton

(2:57:09-3:35:50) Interview with Marcus the RNC Alternate

Self-Introduction
Political Origins
Primary Support
Unification
Electability
Demographics
NeverTrump efforts
Convention Experience
Protests
Final thoughts

(3:37:10-3:39:40) Wrap up
Note: Timestamps are accurate, but many audio players are not very precise on the timestamps they show, especially when scanning forwards and backwards, so depending on your player, if you scan to a specific time, you may not get exactly what is shown above and may have to scan back or forward a bit to get what is expected.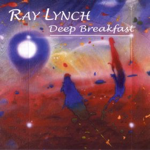 The Curmudgeon's Corner theme music is generously provided by Ray Lynch.
Our intro is "The Oh of Pleasure" (Amazon MP3 link)
Our outro is "Celestial Soda Pop" (Amazon MP3 link)
Both are from the album "Deep Breakfast" (iTunes link)
Please buy his music!