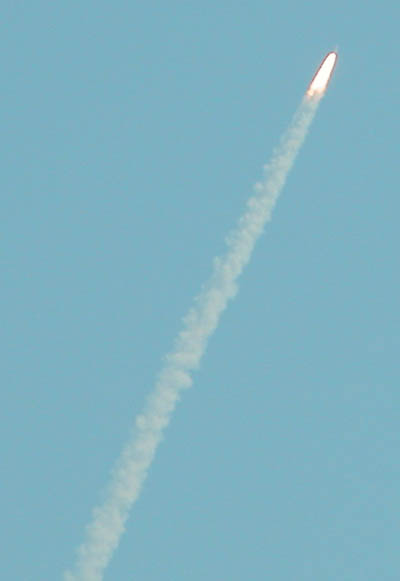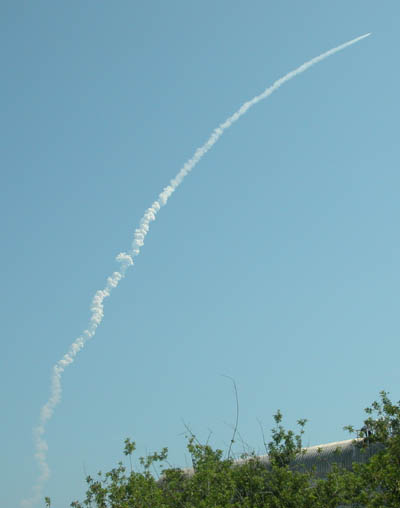 And off the shuttle went. A bunch of people from work went out to the back parking lot to watch. As did people from some of the businesses around us. I had Brandy on the phone as she tried to watch from home. One person had a radio and was relaying the 3… 2… 1… stuff. It was fun.
I have to admit though, it was less impressive than I expected given all the buildup. The most impressive launch I've seen would still be the first one I saw down here. That one you could actually hear and feel as well as see. (And it was a night launch too, which made it even more impressive.) The shuttle, from the distance we were at… maybe 30 miles or so… 40 for Brandy… looked like a column of smoke with a white spot on top, and then the white spot went on its own for a bit and disappeared. But no hearing it, and no windows shaking. Which that first launch had… It was the Delta 2 sending Messenger to Mercury.
Oh well, next time we may have to get tickets and get a bit closer. :-)
It was still fun though. Good luck to them on their mission of course.
And looking forward to all the pictures from the many new cameras they added because of Columbia. There was already some good stuff on TV. Brandy Tivo'd it for me.
OK, back to work now…