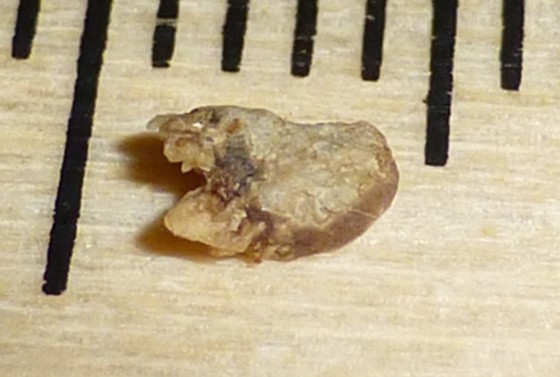 This thing had been causing me lots of pain and discomfort for almost exactly a month now.
It is out now. Hopefully this means I'm finally done with this kidney stone episode.
This one looks meaner and sharper and the episode lasted longer, but I think this one from 2004 was bigger. I stupidly did not photograph that one next to a ruler though, so it is hard to tell.