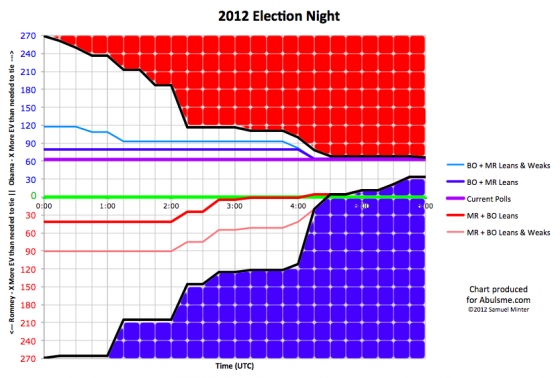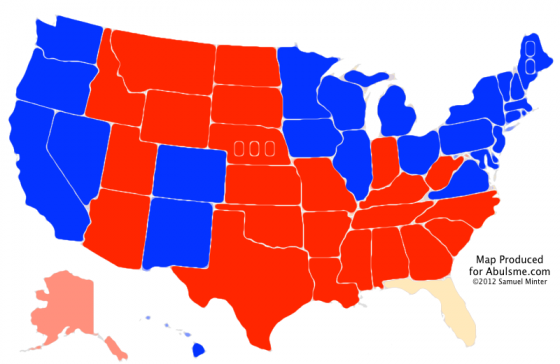 | | Romney | Obama |
| --- | --- | --- |
| Romney Best Case | 235 | 303 |
| Current Status | 206 | 332 |
| Obama Best Case | 206 | 332 |
The two remaining Nebraska congressional districts were called for Romney shortly before 06:00 UTC.
As of then, that left Alaska and Florida outstanding, but only Florida was ever really in question.
And this wraps up the live coverage of Election 2012 from Abulsme.com. I have to take my wife to the airport now.
Alaska was actually called for Romney already, and I'll include that in a 6:15 update when I get back.
And then we wait for Florida to tell us if we do indeed end up at the magical 332-206, or if we end up at 303 to 235 instead.
I'll make a final update once the results in Florida are known.
And then a really final update once the electoral college votes in December, just in case there are any faithless electors.
But for now, thanks for joining Abulsme.com for the election coverage all year long.
Sam out.