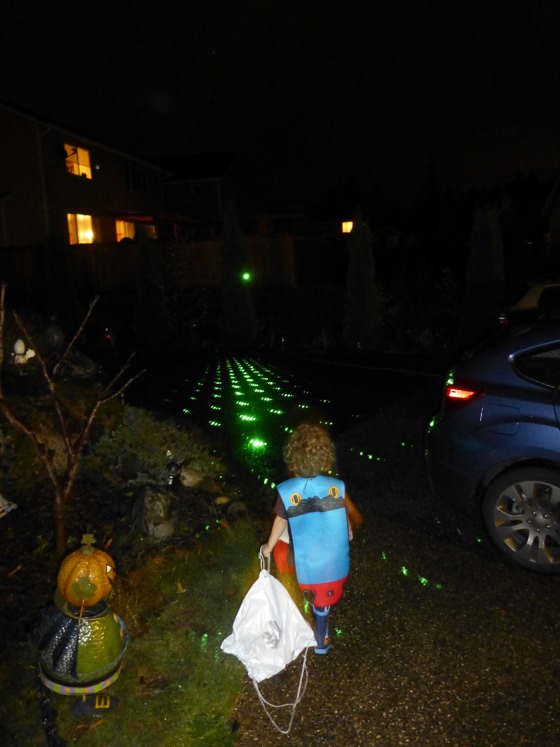 Heading out to Trick or Treat. He was reluctant at first, saying he wanted to stay home. But then he got brave and off we went. He was Thomas though. Clifford didn't make the cut after all.
You can see the laser light thing I set up in the background too.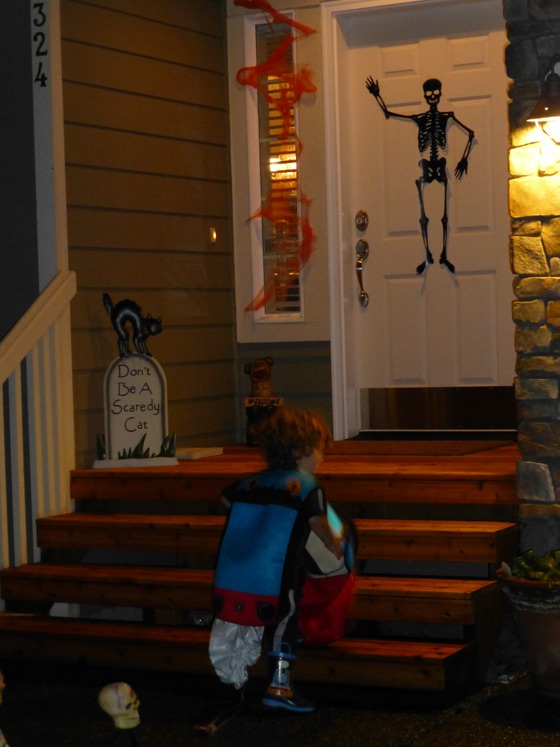 The first house Alex went to. He went up and rang the doorbell and collected the candy all on his own. He would say "trick or treat" between houses, but was always really quiet when he was actually at a house. He would nod his head when they asked if he was Thomas though.