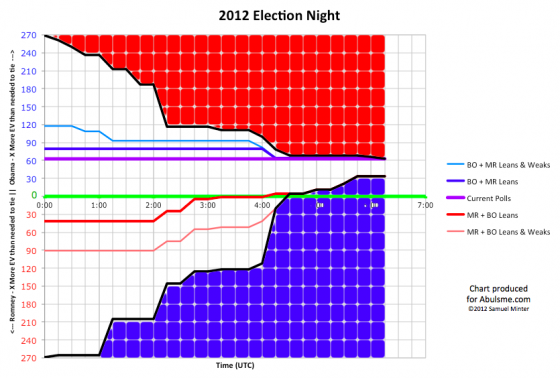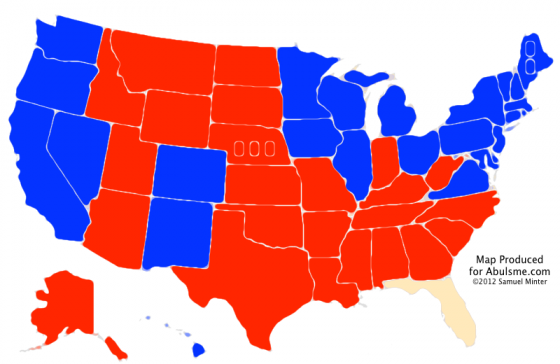 | | Romney | Obama |
| --- | --- | --- |
| Romney Best Case | 235 | 303 |
| Current Status | 206 | 332 |
| Obama Best Case | 206 | 332 |
I needed to pause to take my wife to the airport, so I couldn't make this update earlier, but shortly after 06:00 UTC, Alaska was called for Romney.
This means so far the five poll average has called 54/54 contests. Only Florida is left. Even if it ends up missing on Florida, that is pretty good… It is better than it did four years ago.
If I do this again in four years, I may end up doing some things differently based on things I've learned this time around, but for the most part I'd say this exercise has been a success. And lots of fun, if somewhat exhausting in the last month.
I have no idea if Florida will end up being called in the next few hours, or if it will end up going almost 15 days like Missouri did in 2008.
Given that, I think it is time to call it a night. I'll do another update sometime after Florida is called, although it may not be immediate given I'll now start spending time on non-election things as well. :-)
Thanks again for following my coverage this year. It has been a blast!