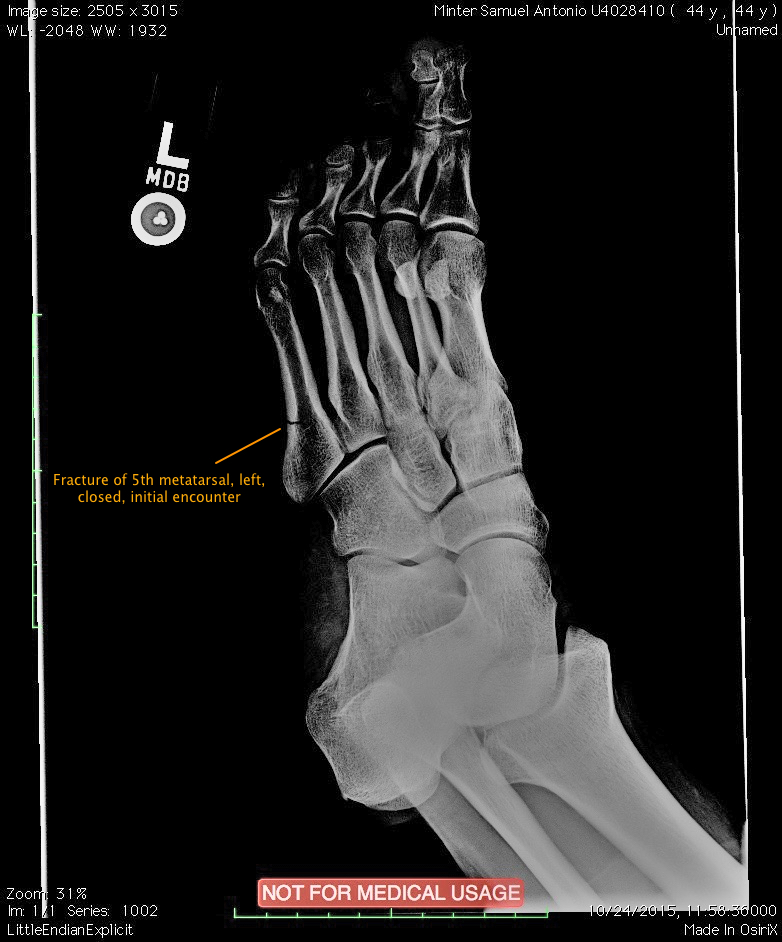 Lovely, huh? I was trying to do an obstacle course Alex had built in our driveway. I was on my bike. I fell. Crunched my foot between a wooden 4×4 and my bike. It wasn't a hard fall, and at first I thought it was nothing and I would just get up and brush it off. That idea disappeared once I tried to stand up.
After a night of crawling slowly from room to room since I couldn't stand or walk, and with even the crawling resulting in quite a bit of pain, Brandy made me go to the doctor. :-)
For now I have a boot on my left foot and I've got some crutches. I've been referred to an orthopedic office to see exactly what more they want to do with me. Sounds like it will probably be more than just the boot. In the mean time, I'm hobbling around the house, but even going from room to room is a fairly big effort, and often quite painful. The doctor says no weight at all on the foot if I don't want to make it worse, and that I need to minimize how much I'm up and around.
So I'm thinking I have lots of working from home in my immediate future, and probably quite a bit of time just in bed or on the couch. Sounds like minimum 4 to 6 weeks to heal, possibly more.
Sigh.
But hey, at age 44 this is my first broken bone ever, so I guess I did pretty well…