States with new poll data since the last update: Colorado, Florida, North Carolina, Virginia, Kansas, Missouri
Florida is close. Less than a week ago Trump took the lead for the first time since March.
With the latest polls, Clinton once again has a narrow lead.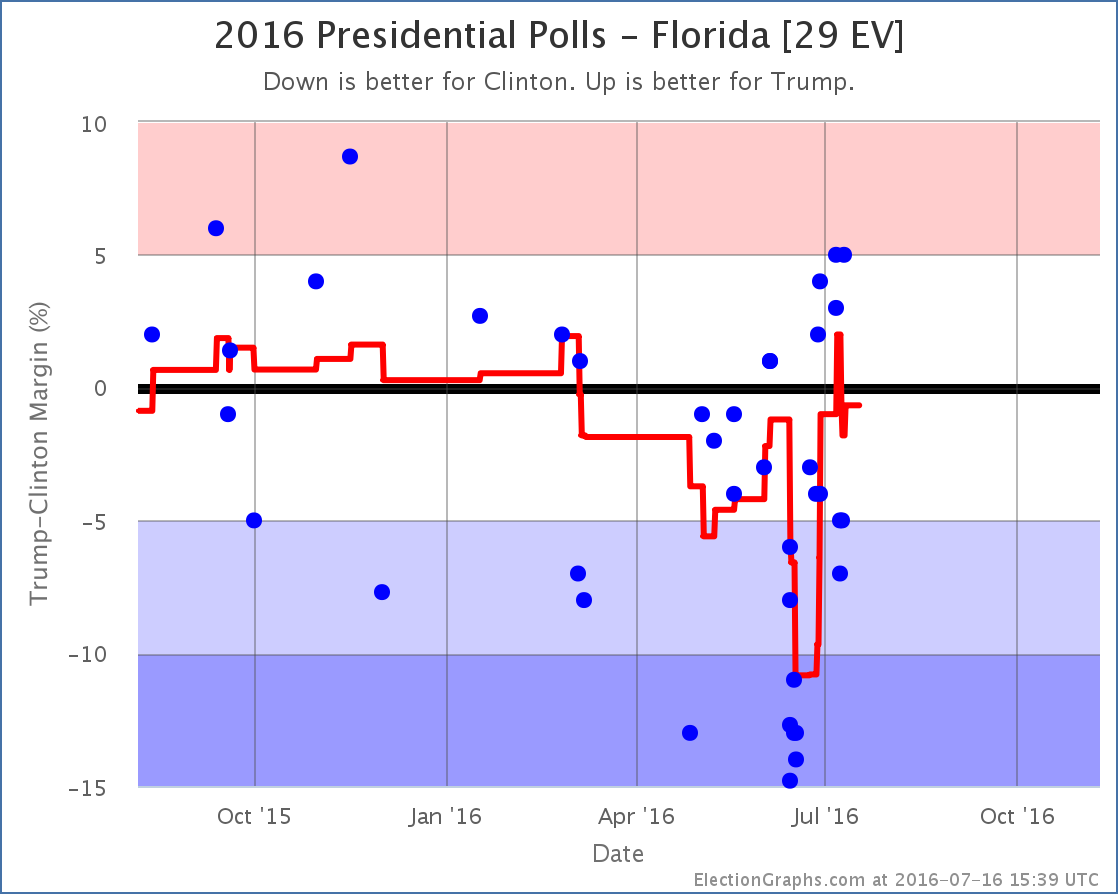 With close states, do not be surprised if they go back and forth across the line.
With a big state like Florida, this can cause big fluctuations in the electoral college picture: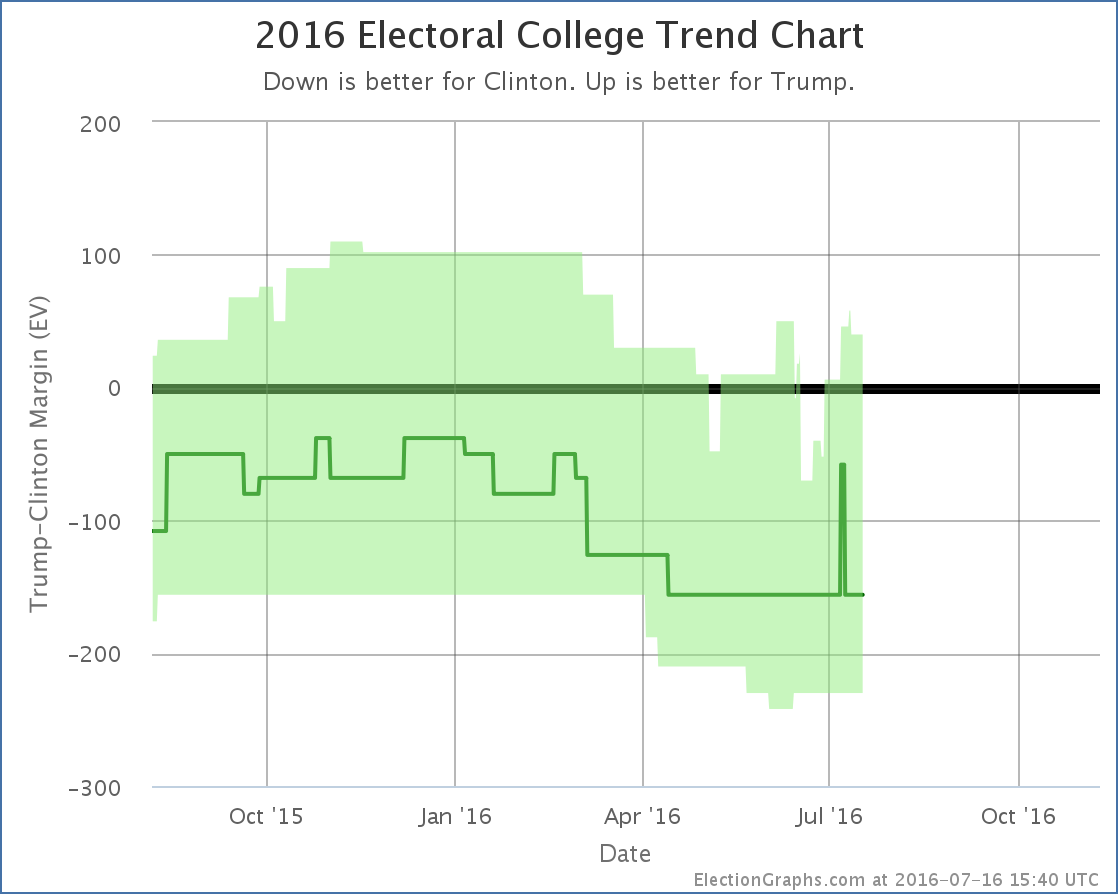 So we now have a big spike where Trump very very briefly led narrowly in both Florida and Pennsylvania. Then later polls almost immediately reversed those gains.
We are now back at Clinton 347 to Trump 191 in the "expected case" where everybody just wins all the states they are ahead in. This is a familiar place to be.
The Republican convention starts in 2.0 days. The Democratic convention in 9.1 days. It will probably take until at least a week after both conventions are over, maybe even two or three weeks, to fully know if there have been any enduring changes due to the conventions. So be patient.
Historically, conventions produce short term "bounces" that are fairly transient. They may even be too short to see on a state by state basis. But if any longer lasting changes happen, you'll see them here.
115.3 days until polls start to close.
Note: This post is an update based on the data on ElectionGraphs.com. Election Graphs tracks both a poll based estimate of the Electoral College and a numbers based look at the Delegate Races. All of the charts and graphs seen in this post are from that site. Additional graphs, charts and raw data can be found there. Follow @ElectionGraphs on Twitter or like Election Graphs on Facebook to see announcements of updates or to join the conversation. For those interested in individual general election poll updates, follow @ElecCollPolls on Twitter for all the polls as they are added. If you find the information in these posts interesting or useful, please consider visiting the tip jar.