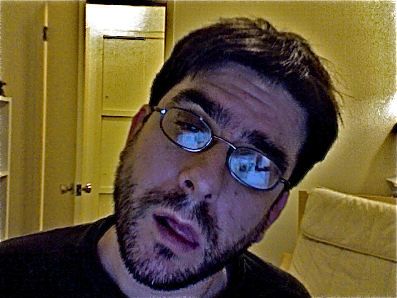 On a regular basis I should be getting to sleep by 7 UTC at the latest. And getting up at maybe 14 or 15 UTC.
For the last week I think the earliest I have gotten to bed was 9 UTC. Yesterday I didn't go to sleep until almost 13 UTC. Right now it is 10:30 UTC. I am not asleep.
I have a conference call with Europe for work at 16 UTC.
Last night I had less than 3 hours of sleep. Looks like if I'm lucky I'll get 4 tonight.
This can't last. I need to force myself back onto a regular sleep schedule again.
Bleh.
Going to try to head to sleep now.