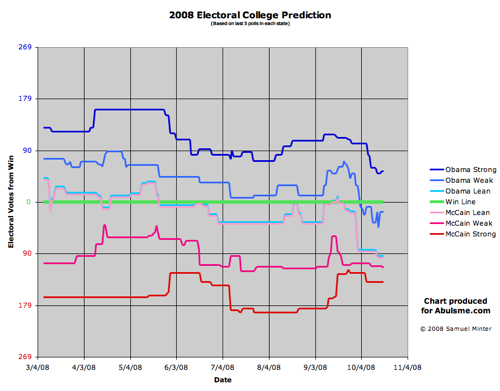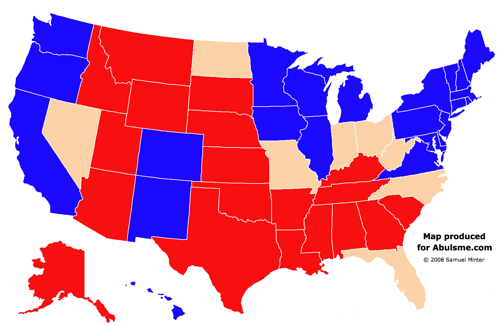 13 states, 1 change. McCain's lead in North Dakota slips to under 5%, so the state moves from "Weak McCain" to "Lean McCain" and it once again is a swing state. Now, the 3 electoral votes from North Dakota will most likely not make any difference. But North Dakota being in play again just shows the extent of Obama's current lead.
New Summary:
McCain Best Case – Obama 286, McCain 252
Obama Best Case – Obama 383, McCain 155
If everybody gets their leans – 364 Obama, 174 McCain
Overall, despite North Dakota's move, it seems that overall Obama's lead has peaked. Looking at some of the polls in states where the category did not change, there may be some additional moves toward McCain in the wings if more individual polls move in his direction. I certainly still expect some tightening before we get to election day. But we still don't really see it in the state by state analysis.