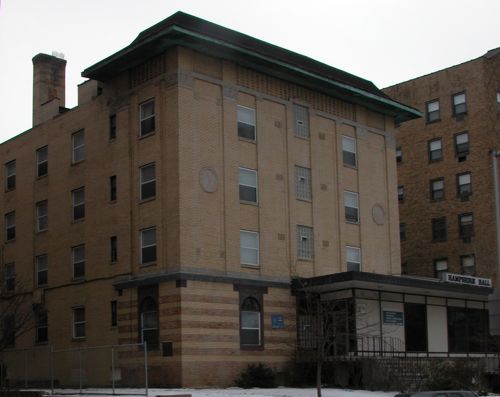 Ivan sends over a story about the place where he, I and several others spent some time while we were in college. I note we were a bit slow on the pickup though.
Victim, suspect in Shadyside homicide identified
(Pittsburgh Post Gazette, 30 May 2008)
The Allegheny County medical examiner's office has identified the 18-year-old woman who was stabbed to death last night in her Shadyside apartment.

The victim was identified as Lisa Maas, of Erie.

Last night, police took into Terrence Andrews, 37, into custody.

Both were tenants in the Hampshire Hall apartments at 4730 Centre Ave. where the stabbing occurred.
Fun. Our university, by the way, has not rented space in this building in many many years now.