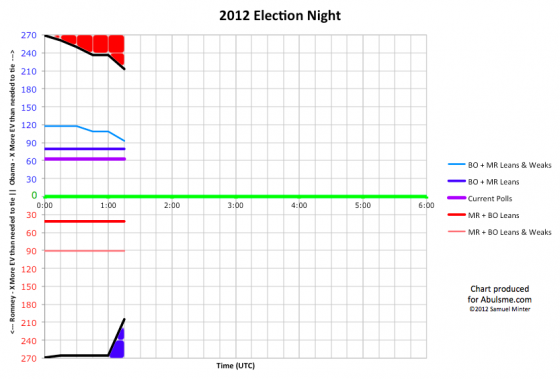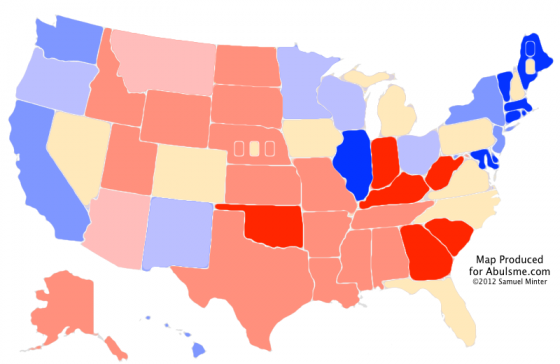 | | Romney | Obama |
| --- | --- | --- |
| Romney Best Case | 310 | 228 |
| Current Status | 206 | 332 |
| Obama Best Case | 190 | 348 |
There were no states called between 00:45 UTC and 01:00 UTC so there was no 01:00 update.
But there were tons of states called between 01:00 and 01:15 though.
Obama: CT, DE, DC, IL, MD, MA, ME-All, ME-1, RI
Romney: OK, GA
I also corrected the light blue line in the chart, which I'd neglected to decrement when Romney won South Carolina. That line represents the states where Romney was ahead by more than 5%, but less than 10%.
The three scenarios remain the same though, as no close states have been called. In 2008, since McCain's best case was still to lose, I also tracked a "McCain SuperBest" case on election night, the case where he would have won all the states he was behind by less than 10% in. That was to keep it interesting in a race that wasn't close. No need for that this time.
This time we wait for the states that are actually close.