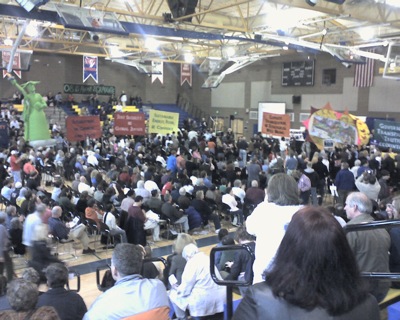 My live comments on the event are here and here. I also spoke more at length on the subject on the latest Curmudgeon's Corner.
Also, a post at Slog talking about the event from another perspective. And they have a picture of the polar bear!
And one more note. All of this was about the Platform… a document with no force of law, no binding authority on anybody, not even the party's candidates. In other words, a document that is completely, totally, and utterly irrelevant to absolutely everything.
Unless I decide in 4 years to go to some of the Republican events to compare and contrast, I think this will be my last "party" event. They just demoralize, destress and depress me.
And I am serious when I say the main result of going to something like this was to dramatically lessen the chances of me ever voting for anybody who participated in it.
It was just sad.