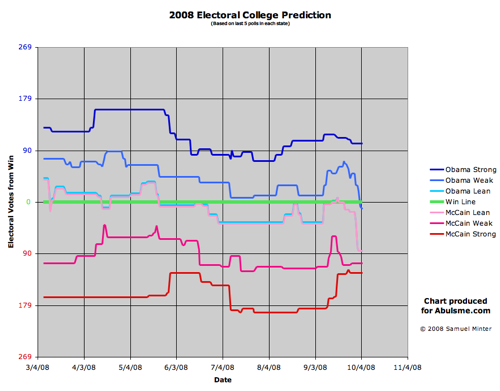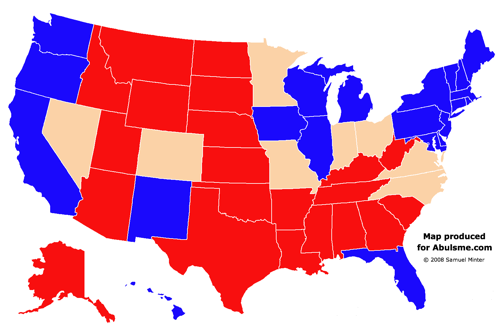 Only one change today, one that continues the trend toward Obama.
Obama's lead in New Hampshire pops over 5%, thus once again making New Hampshire a "Lean Obama" state, and takes the state out of swing state status.
New Summary:
McCain Best Case – Obama 281, McCain 257
Obama Best Case – Obama 375, McCain 163
If everybody gets their leans – 353 Obama, 185 McCain
New England is once again fully blue, with New York, New Jersey, Pennsylvania, Delaware and Maryland thrown in for good measure.
We continue to have a situation where John McCain's best case scenario is still a loss.
It is important to point out however that this situation hangs on the status of Florida, which is just BARELY over the 5% threshold in the five poll average. So even a slight variation in Florida polls could put us back into a situation where McCain has a path to victory. A hard path perhaps, but still a path.