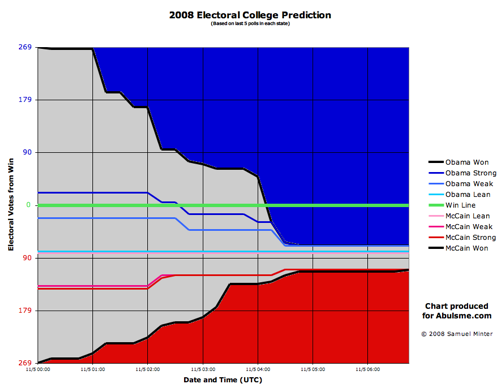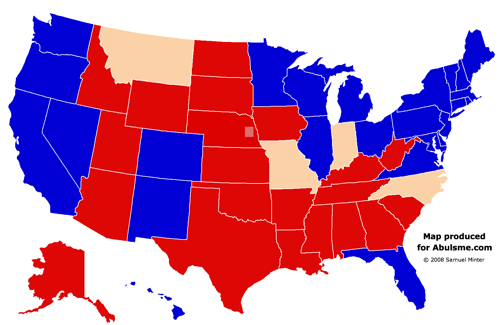 This is the 06:45 UTC update, reflecting states that were called in the 15 minutes before that time.
Just one. Alaska, as expected, was called for Sarah Palin… uh… John McCain.
Summary:
McCain Best Case: Obama 338, McCain 200
Current "everybody gets their leans": Obama 349, McCain 189
Obama Best Case: Obama 378, McCain 160
Still no surprise states. North Carolina, Missouri, Indiana, Montana, and the Omaha district of Nebraska yet to be called.
(I made a correction to the 04:45 update at 06:03 UTC to reflect the fact that 1 of Nebraska's electoral votes had not yet been called. The graphs have been corrected accordingly.)
Edit 15:15 UTC – A reader pointed out that Iowa is the wrong color in the map above. This has been corrected on the main page. Bad paint tool. Bad. The numbers however are correct.