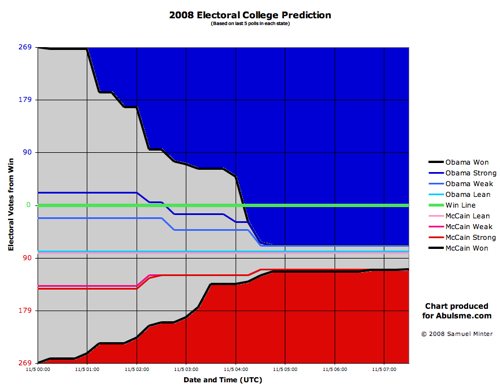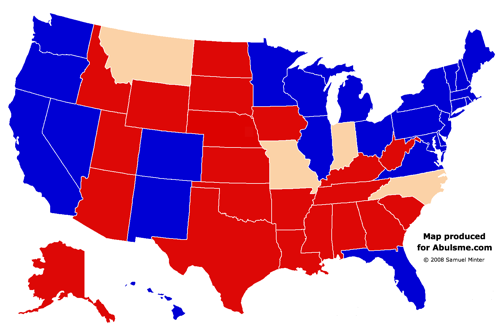 This is an update covering the 15 minutes before 07:30 UTC.
CNN has now called the 1 electoral vote for the Omaha district of Nebraska. It joins the rest of the state and goes for McCain.
McCain Best Case: Obama 338, McCain 200
Current "everybody gets their leans": Obama 349, McCain 189
Obama Best Case: Obama 378, McCain 160
Still no surprises. Four states still outstanding. North Carolina, Indiana, Missouri and Montana have yet to be called.
Edit 15:15 UTC – A reader pointed out that Iowa is the wrong color in the map above. This has been corrected on the main page. Bad paint tool. Bad. The numbers however are correct.