States with new poll data since the last update: Georgia, Nevada
For the first time this month, we have a categorization change that goes in Trump's direction. This time it is in Georgia: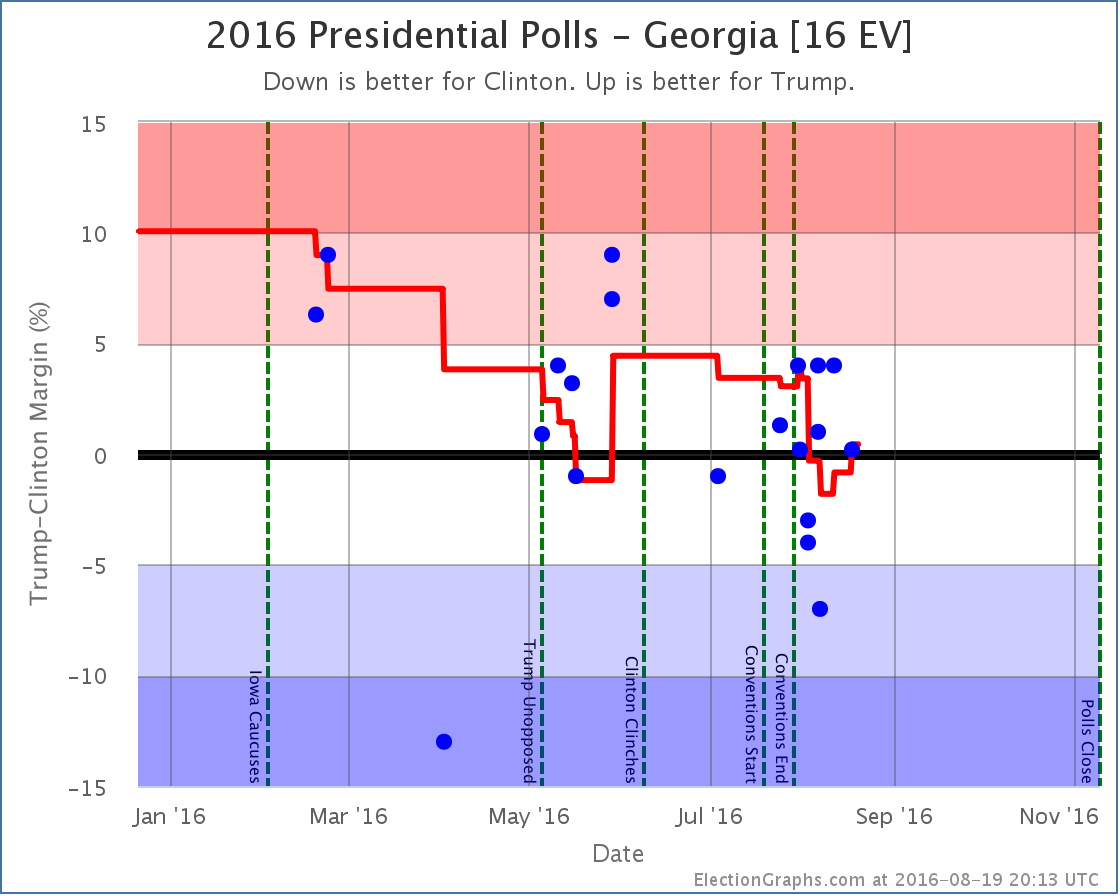 With new polling, two of the three results showing a Clinton lead in Georgia roll off the average, replaced by results showing Trump ahead. The average in the state moves to a 0.4% Trump lead. This is an incredibly narrow lead. Georgia really could go either way. But for the moment, Georgia is once again on the more familiar red side of the center line.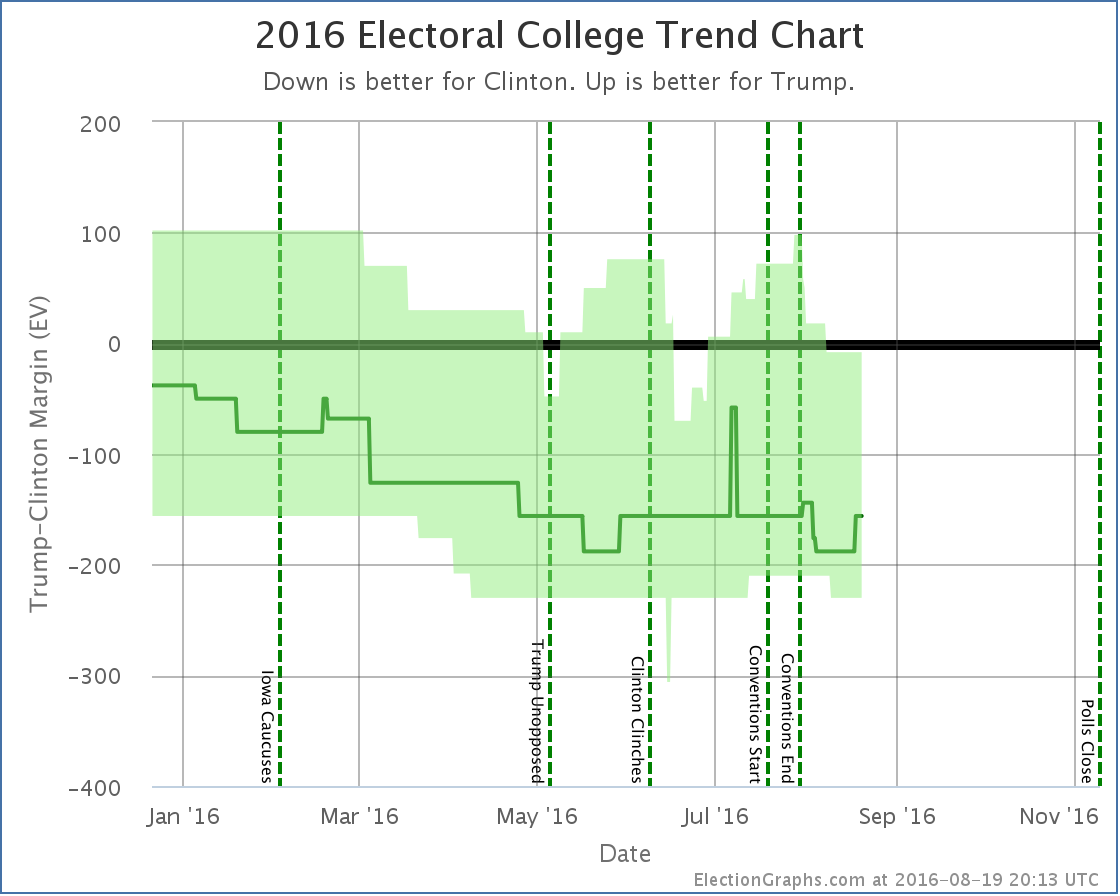 With this, the "expected" result, where each candidate just wins all the states they are ahead in, returns to Clinton 347 to Trump 191, a 156 electoral vote win for Clinton. Still clearly in the zone where Trump does better than McCain (192 electoral vote loss) but worse than Romney (126 electoral vote loss).
Does this indicate Trump has bottomed and is now on the rebound? Well… Georgia is a state that has looked close for months. The polls bounce around quite a bit. A move from a 0.8% Clinton lead to a 0.4% Trump lead may not be super significant. It may flip back with the very next poll. So as usual, use caution in interpreting a move like this. If it is followed up by more good news for Trump, then we can start talking about a Trump rebound. For now, that is still premature.
81.1 days left until the polls start to close.
Note: This post is an update based on the data on ElectionGraphs.com. Election Graphs tracks both a poll based estimate of the Electoral College and a numbers based look at the Delegate Races. All of the charts and graphs seen in this post are from that site. Additional graphs, charts and raw data can be found there. Follow @ElectionGraphs on Twitter or like Election Graphs on Facebook to see announcements of updates or to join the conversation. For those interested in individual general election poll updates, follow @ElecCollPolls on Twitter for all the polls as they are added. If you find the information in these posts interesting or useful, please consider visiting the tip jar.