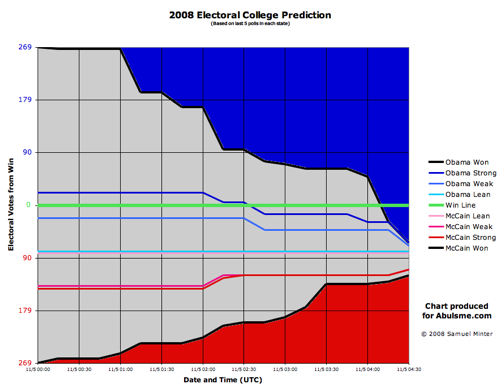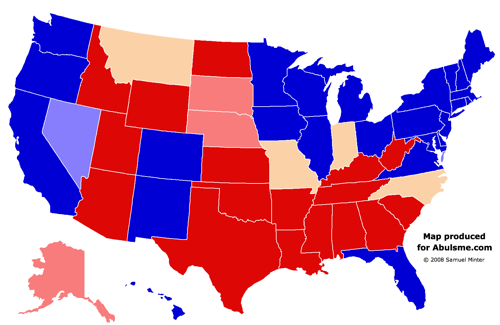 This is the 04:30 update, covering states called in the 15 minutes prior to that time.
Three states called. Arizona for McCain. Colorado and Florida for Obama.
Summary:
McCain SuperBest: Obama 333, McCain 205
McCain Best Case: Obama 338, McCain 200
Current "everybody gets their leans": Obama 349, McCain 189
Obama Best Case: Obama 378, McCain 160
Obama SuperBest: Obama 378, McCain 160
There have still been no surprise states.