New polls since last update: North Carolina, New Hampshire, New Jersey, Washington
After yesterday's mass of bad polls for Trump, today's update brings a positive change for Trump in New Hampshire: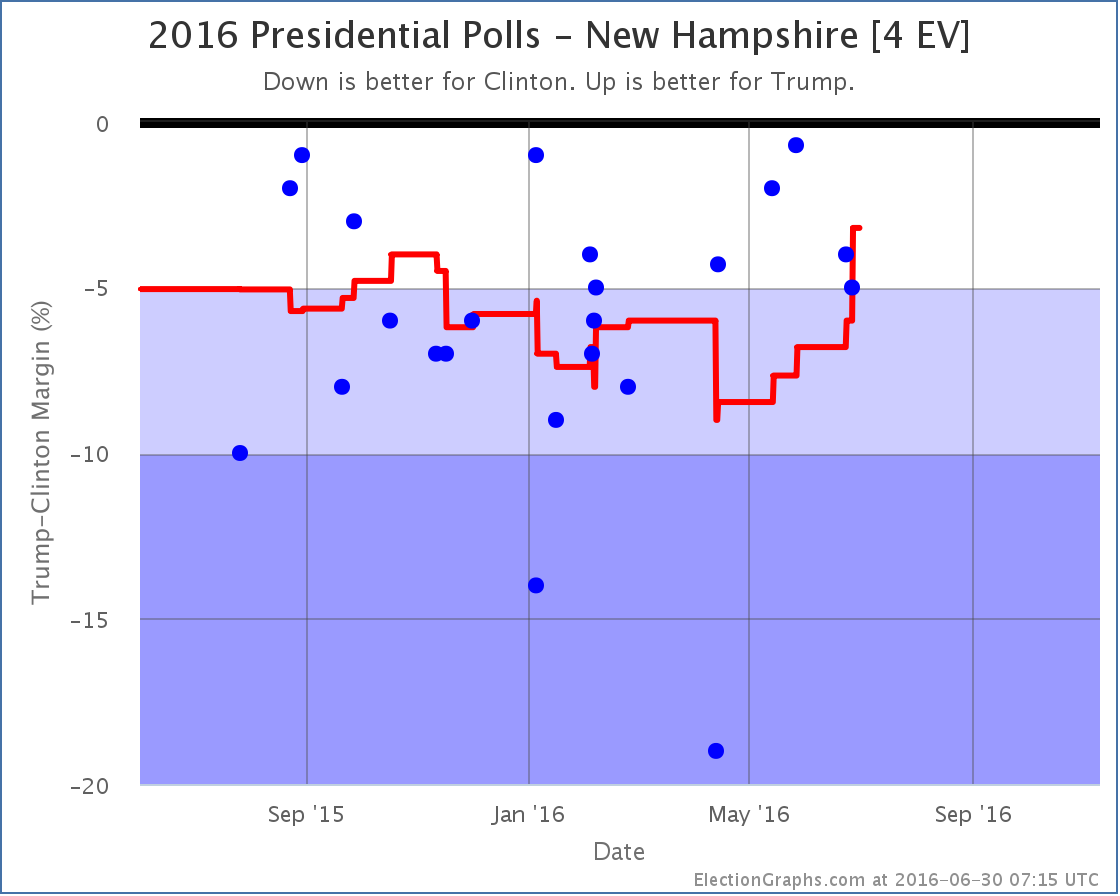 To be honest, this looks less like real moment, than the April poll by WMUR showing Clinton ahead by 19% being a fairly clear outlier and now rolling off the polling average. With that poll gone, the average moves to a 3.2% Clinton lead.
Without the outlier poll New Hampshire would have still been in the "Strong Clinton" category earlier this year. The presence of the outlier delayed the move to "Weak Clinton", but New Hampshire is there now. There has yet to be a poll showing Trump actually ahead in New Hampshire, but there are plenty showing that it is close. So it is now considered as a possible Trump pick up, which improves Trump's "best case".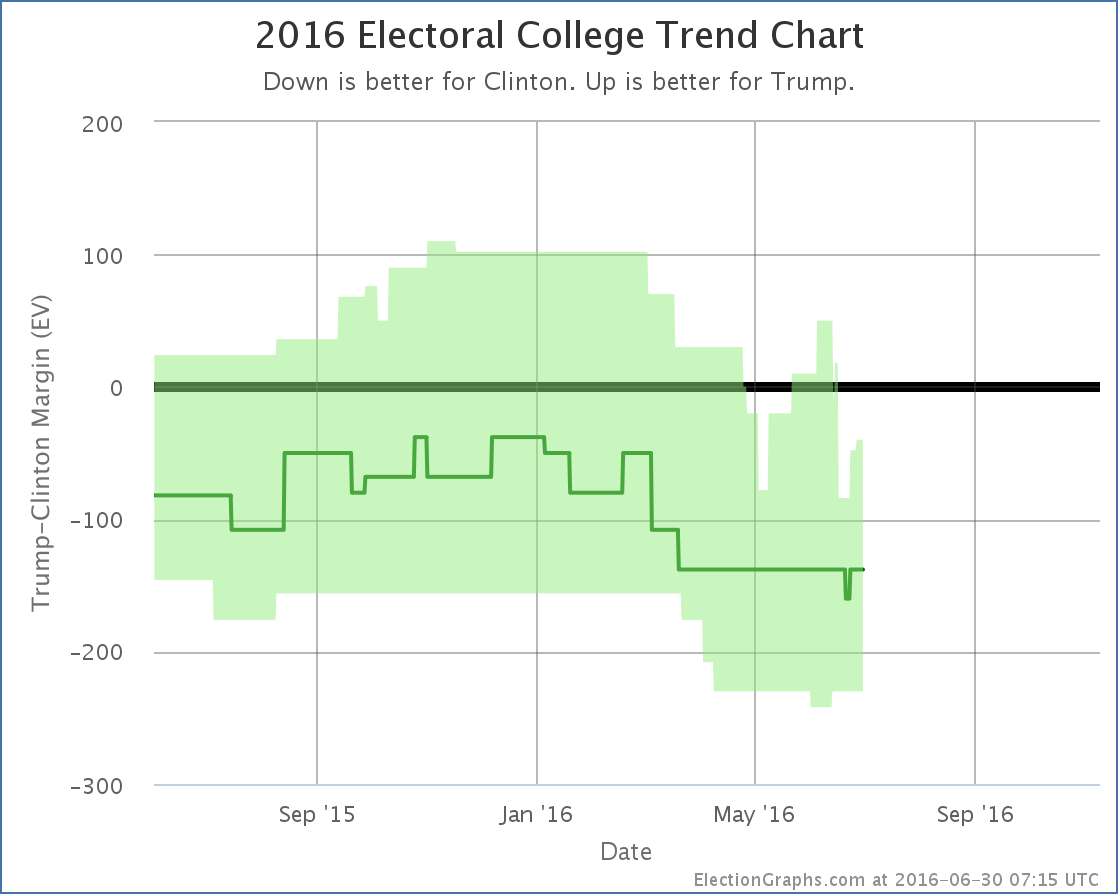 See the little bump at the top of the very right hand side of the "bubble"? That's new Hampshire. Trump's best case improves from losing by 48 electoral votes to only losing by 40 electoral votes.
New Hampshire aside, for the moment Trump remains pretty far behind. He has said that the "real campaign" won't begin until after the convention. We'll see soon enough.
17.9 days until the Republican Convention, 24.9 days until the Democratic Convention, 131.2 days until polls start to close on Election Day 2016.
Note: This post is an update based on the data on ElectionGraphs.com. Election Graphs tracks both a poll based estimate of the Electoral College and a numbers based look at the Delegate Races. All of the charts and graphs seen in this post are from that site. Additional graphs, charts and raw data can be found there. Follow @ElectionGraphs on Twitter or like Election Graphs on Facebook to see announcements of updates or to join the conversation. For those interested in individual general election poll updates, follow @ElecCollPolls on Twitter for all the polls as they are added. If you find the information in these posts interesting or useful, please consider visiting the tip jar.