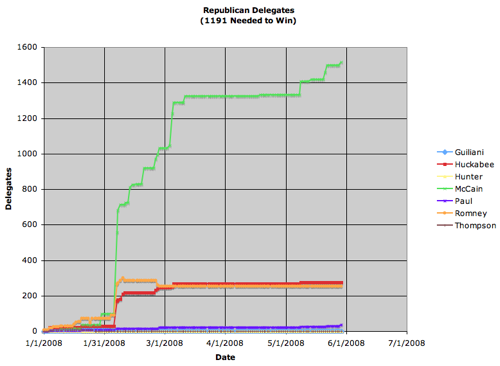 No new Democratic updates today, but CNN updates their Republican numbers to include some results for Idaho. Don't know why they are doing this right now really, but whatever. McCain picks up 17 more delegates, Paul picks up 5.
New Republican totals: McCain 1517, Huckabee 275, Romney 255, Paul 35
There are actually 298 more Republican delegates that CNN has not yet accounted for.