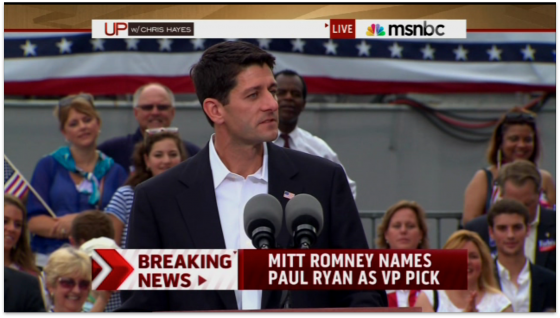 Minus something incredibly unexpected, it looks like the table is now set for November.  So here we go.
This is an interesting and risky choice for Romney.  My initial take is that this will not do much in terms of the electoral analysis.  Ryan will not flip Wisconsin into a Romney state.  Ryan will not win over a lot of voters from "the center" who are on the fence between Obama and Romney.  Perhaps Ryan will help in terms of increasing enthusiasm on the right and improving Republican voter turnout.  That will indeed be important, but I'm not sure that will be decisive.
For the most part though, this seems to be a pick aimed at making people happy who would vote for Romney anyway, not convincing any of the folks who actually really still could go either way.  I guess this is what Romney felt he needed at the moment.  But I don't think it is going to help him much.  Of course, over the next few week's we'll see if the polling (specifically the state by state polling) backs up my gut, or shows something else.