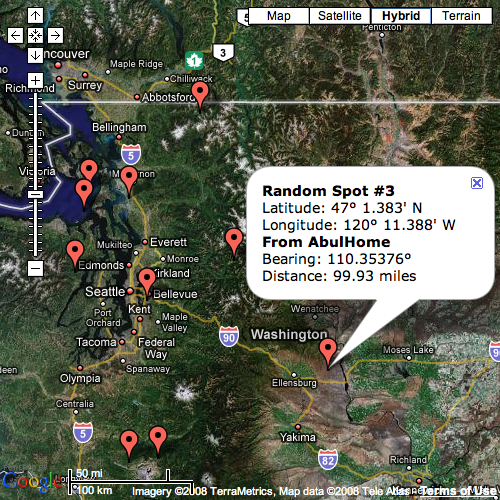 Well, since I couldn't sleep, and eventually got tired of Wikipedia and random shows on the Tivo, I ended up retrofitting my Random Spot Tool to get rid of the ancient and unfriendly MapQuest hack and replace it with an integrated Google Maps version using their Maps API.
At the same time, since now I could, I added a few things that were not possible the old way. It is much better and much more fun than before. Play with it and enjoy.
And maybe go on some trips!
Of course, now I haven't slept at all. I took Amy to school, and am now going to have to rush through the rest of my morning activities to try to get to work at a semi-reasonable hour.